About Us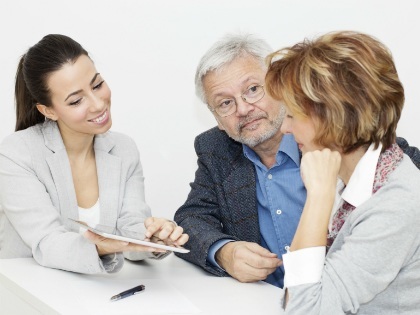 The Johnson Insurance Agency is a family-owned, independent insurance agency that has served the individuals, families and businesses of Northeast Alabama and Northwest Georgia since 1915. Fortunate to celebrate our 100th anniversary in 2015, we understand that our reputation is not only related to our history, but also to what we do each day in providing a full range of insurance products and solutions, including personal, business, financial and life.
Over the years, our commitment to professional knowledge and personal service has enabled us to grow primarily from referrals. Many of our clients, in fact, are our customers' children, grandchildren and great-grandchildren.
Customer Advocates
Because we represent you, we serve as your advocates, readily troubleshooting problems and keeping the claims process on track. Clearly, crises don't wait for regular business hours, so you can count on us to respond in emergencies. Also, when you call us, you speak to a real person.
Added Value
Best of all, you do not pay one penny extra for our insights and guidance. Insurance companies compensate agents like us directly without impacting your premiums. Consequently, there is no benefit to shopping around for your own policy. Instead of saving money, you are more likely to overlook critical factors that end up costing you far more in the end.
Whether you need to protect new assets or simply want advice about a current policy, we are happy to offer our help without any obligation. Simply contact us for a personal, confidential consultation.